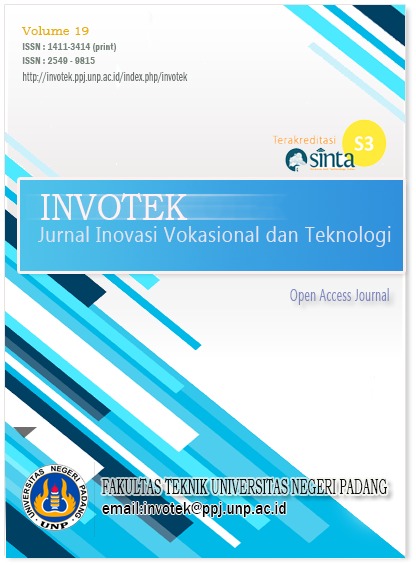 Journal Description
INVOTEK: Jurnal Inovasi Vokasional dan Teknologi is a peer reviewed journal that publishes twice a year (April and October) on articles concerning Technical & Vocational Education and Training (TVET) practices in both the formal and informal sectors and also technology field. It provides an academic forum and scientific research discussion for the cross-disciplinary exchange of insights and ideas regarding value and practices for dissemination. We welcome article submissions from the local and international TVET researchers and practitioners. We strongly welcome research articles and will also consider critical reviews as well as technical reports that can further our understanding of TVET issues and concerns.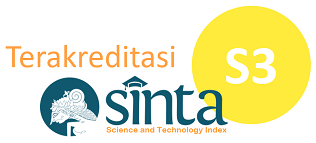 Berdasarkan Surat Keputusan Direktur Jenderal Penguatan Riset dan Pengembangan Kementerian Riset, Teknologi, dan Pendidikan Tinggi Nomor 28/E/KPT/2019, tanggal 26 September 2019.
Feb 6, 2020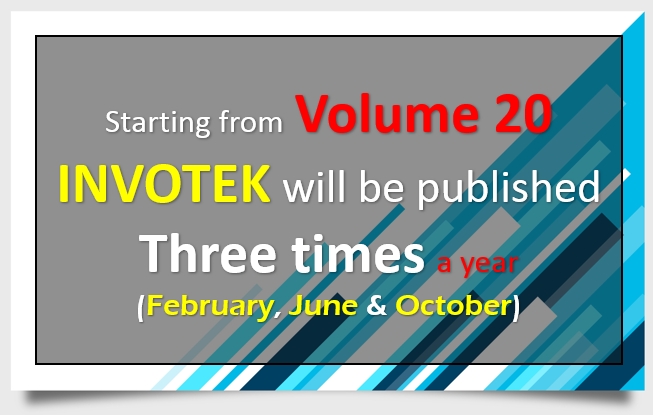 Vol 20 No 2 (2020): INVOTEK: Jurnal Inovasi Vokasional dan Teknologi
Please note: this issue is still in Article in Press version. 
"Articles in Press" contains peer reviewed and accepted articles to be published in this journal. When the final article is assigned to an issue of the journal, the "Article in Press" version will be removed from this section and will appear in the associated journal issue.
Published: Jun 1, 2020
View All Issues